The Euro hitch bale grab is a heavy duty implement for front end loaders with a Euro hitch. The bale grab has a good weight to ensure stability and high performance in difficult working conditions. It has a superior grip when working with heavy bales and the floating arm system enables the grip to clear the bale stack without damaging adjacent bales. Manufactured in Europe, this bale grab will fit most tractors with Euro hitch loaders.
Price: $2,950 inc GST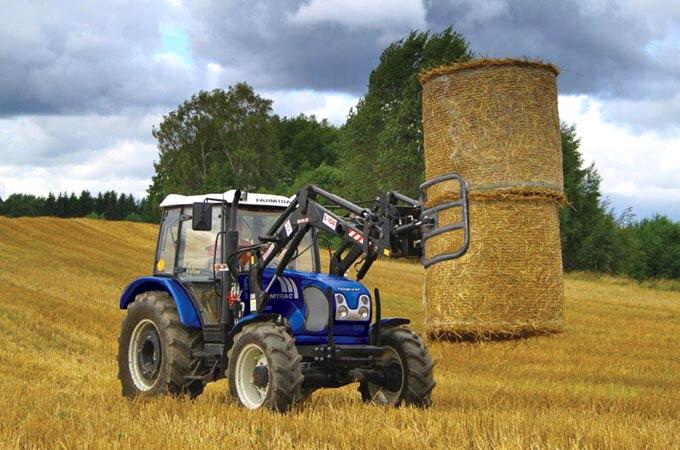 The advantage of a bale grab over a bale spike is that it contains the sides of the bale, providing additional protection for loosely held bales.
The Euro hitch bale grab has a two year manufacturer's warranty and is fully supported by SOTA Tractors.
Bale Grab Specifications
| | |
| --- | --- |
| Model | MFBG900 |
| Suits Farmtrac | FT675, FT690, FT9120 |
| Other Tractor Loaders | Most tractors with a Euro hitch loader |
| Tractor HP | 55-120 |
| Max Lifting Capacity | 900kg |
| Length | 1200mm (4′) |
| Width | 1350mm (4'5″) |
| Height | 810mm (2'8″) |
| Bale Size | 950mm (3'1″) -1600mm (5'3″) |
| Weight | 186kg |
---